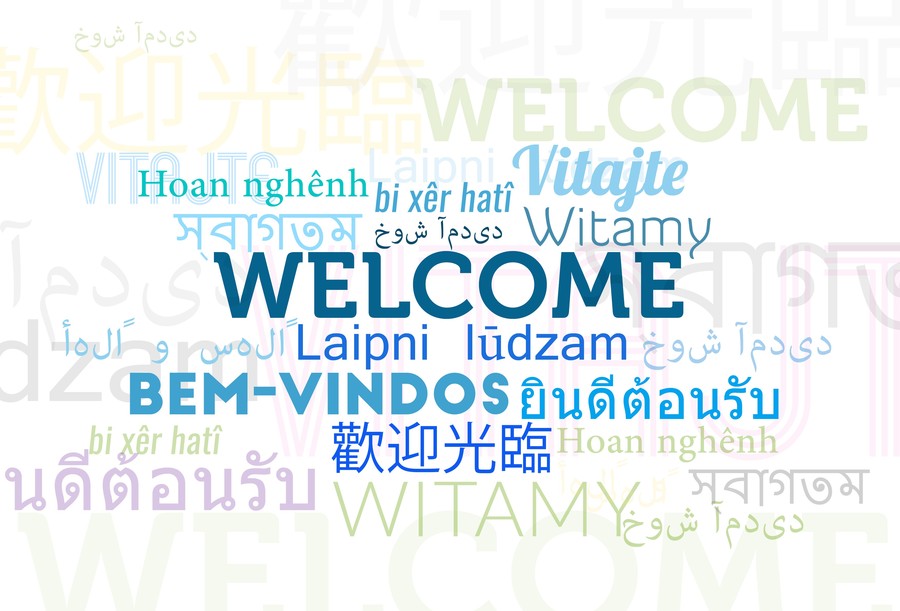 Events
Latest Whole School Calendar Events
School Closed - Staff Training Day

19

Jul

2019

Summer holidays

22

Jul

2019

Children return to school Tuesday 3 September 2019
SCHOOL MEALS INCREASE
We have been advised by the Local Authority Catering Service that from the Autumn term (1st September 2019) the cost of school meals is to rise by 10p per day.
School meals will then cost £2.20 per day, and £11.00 for the week which is payable in advance on a Monday morning.

If your child is eligible to receive free school meals (if you are in receipt of a qualifying benefit), then your child's meals will continue to be free. If you think you could be eligible for free school meals then please contact the school office or check
METRO LINE CLOSURE - JULY/AUGUST
Still Ongoing..
Nexus has a planned closure of a section of Metro Line in South Tyneside which is part of the £21m development of the new bus and Metro Interchange in South Shields town centre.
The line will be closed for 4 weeks between Chichester and South Shields from Monday 8th July until Sunday 4th August 2019.
During this period there will be a frequent replacement bus service (900) that will be provided between South Shields town centre and Chichester while the line is closed.
https://www.itv.com/news/tyne-tees/2019-06-17/metro-to-close-between-south-shields-and-chichester-for-four-weeks/
INTERNET SAFETY
We are aware that there is a game circulating via social media and messaging services. We would like to reassure you that our Internet is secure and safely protected by the Local Authorities latest security firewalls.
Please click the link below for more information on the NSPCC 'Internet Safety Guides and Factsheets'for parents.
https://www.nspcc.org.uk/preventing-abuse/keeping-children-safe/online-safety/
Friends of Laygate Community School
Friends of Laygate Community School are active in providing funding for additional resources to enhance the curriculum and extra-curricular activities.
During 2017-18 donations amounting to £1500 were made to the school and this money was used to purchase additional library books.
So far in the school year 2018-19 donations amounting to £2000 have been made.
If you wish to support the school in this way – maybe you are a former pupil, a parent, a local business or just wish to help the children – please send your donation to:
The Business Manager, Laygate Community School, Laygate Lane, South Shields NE33 4JJ.
Thank you.
THANK YOU!
We would like to say a BIG thank you! to Mrs Graham and Mrs Saeed for organising the Spring Raffle. The raffle raised £117 for the school. Well done!
WELL DONE!
We would like to congratulate all the kitchen staff on winning awards for Excellence in Catering and having the highest intake of school meals in the Borough!
South Tyneside Council runs various summer clubs in the school holidays. Please click the link below to view what is available.
Do you want to build a snowman.....
The children had great fun in the snow..they are all hoping that it snows again soon!
Talking about Terrorism - A Parents Guide
Due to the recent terrorist incidents in both Manchester and London over the last few weeks, we thought it would be useful for parents to have some guidance on how to talk to your children about this difficult subject.
Please click on the links below for more information
educateagainsthate.com/parents/
Art Work Tribute to Manchester Bomb Victims
The children have created some beautiful and heart warming art work as a tribute to the Manchester bomb victims. The Shields Gazette have published an article showing the children's work.
Please click the link below , which will direct you to the article.
Art Work Tribute - Shields Gazette
For more art work please go to 'children' on the top menu and click whole school activities.
Year 6 Prom
Children and staff from Year 6 have worked so hard to raise all the funds to make their Year 6 Prom a fantastic experience.
We are delighted that you are visiting our website and hope you discover something about our fabulous school - a school where Learning Creates Success.
The school is at the centre of our community; many local people came to our school and now choose to send their own children and grandchildren here. We have children and their families who represent a wide cross-section of our multi-cultural community and we all work extremely well together, something that benefits our children as they grow to become responsible citizens of the future.
Laygate Community School is an above average primary school catering for the educational needs of children aged 3-11. At present we have 208 children on roll. We have 10 classrooms, a fully equipped nursery, a library, a fully air-conditioned ICT suite and a fabulous sports hall. In addition we have a large field and two adventure play areas.
Our staff are fully qualified and highly dedicated which ensures all our children are working to the best of their ability. We place emphasis on the importance of delivering a fully rounded curriculum and do all that we can to support every child in all subject areas. We aim for every child to enjoy every day they spend in their education with us and to achieve the best that they possibly can.
If you require any details about the school, or would like to visit us, please contact our school office team who are here to help with any queries you may have. We look forward to hearing from you on (0191) 4562470:
Ms Karen Millican (School Business Manager)
Miss Janine Henderson (Attendance/Admin. Officer)
Mrs Nichola Henderson (Inclusion Manager/SENCO)
Thank you for taking the time to look at our website. We hope to see you again soon.
Miss Michelle Lauder (Head Teacher)
Mrs Shelley Metcalfe (Deputy Head Teacher)
Chair of Governors, Mrs Judith Ward and Clerk to the Governors, Mrs Janet Daglish
Governors said goodbye and many thanks to their clerk at the end of the meeting in January. Mrs Daglish has been in a support role to our governors for many years and will continue to work for the Governor Support Service as the clerk for other school governing boards. We wish her well for the future. Claire Wilson will be taking over the role at the next meeting in March.
Judith Ward
Chair of Governors
Governor's Update
Parent Governor Vacancy
We have had one parent nominated for the role of Parent Governor. This nomination will be presented at the next full Governing Board meeting in May.
The governing board are pleased to welcome their newly appointed co-opted governor, Steven Graham.
Steven works for Northumbria Police and is part of the Neighbourhood Policing Team, covering the area of Laygate.
He is already frequently in school interacting with our pupils and he is looking forward to joining the governors. A full list of all of our governors and their pen portraits can be viewed in the governor's section of the website – Meet the Governors.
WEEKLY ATTENDANCE AWARD
This terms winning class are Year 6C. Well done to Miss Cowper and all of the children.
Each week and at the end of every half term, we record our best attending class. The class with the overall best attendance, receives an extra special reward. Prizes in the past have included a visit to the cinema, ice skating at Beamish Museum and bowling. Watch this space to discover our next best attenders!
To help our school meet our attendance target of 95% and to give the pupils the best opportunity to succeed in their learning, ensure your child is in school on time each day.
Autumn Term Attendance Award
Year 5 won the termly attendance award and as a class chose to visit Quasar Laser as their reward. The children thoroughly enjoyed the trip and competing against each other and the staff.
Please see the year 5 class page for photographs.
NETBALL TOURNAMENT
We are very proud of our Year 5 & 6 Netball Teams. They placed 4th and 7th in the local Netball Tournament. Well done everyone who took part!.
Harvest Festival Food Donations
We would like to thank everyone who contributed food for the Harvest Festival. All donations have been distributed to a local food bank. They were overwhelmed by the amount of food donated. Please click the link below to read the letter sent on behalf of South Tyneside Food Bank.
Lunchtime Treasure Hunt
Before the holidays, the kitchen staff organised a pirate themed lunchtime treat for the children. They dressed up as pirates, decorated the food area and set up a little treasure hunt for the children to win prizes. The children had a great time looking for winning stickers. Thank you to all the kitchen staff, it was a lovely treat for the children.
Year 6 Pizza Party!
All the children and teachers from Year 6 enjoyed their pizza party after working very hard during SAT's week. Well done everyone!
Year 6 Visit to Sunderland Stadium of Light
Year 6 children took part in an event at the Stadium of Light for Show Racism the Red Card on Friday. They met two of the players,
had a tour of the grounds and some of the children won tickets to a home game!! Take a look at the visits page for more information and some lovely photographs of the day.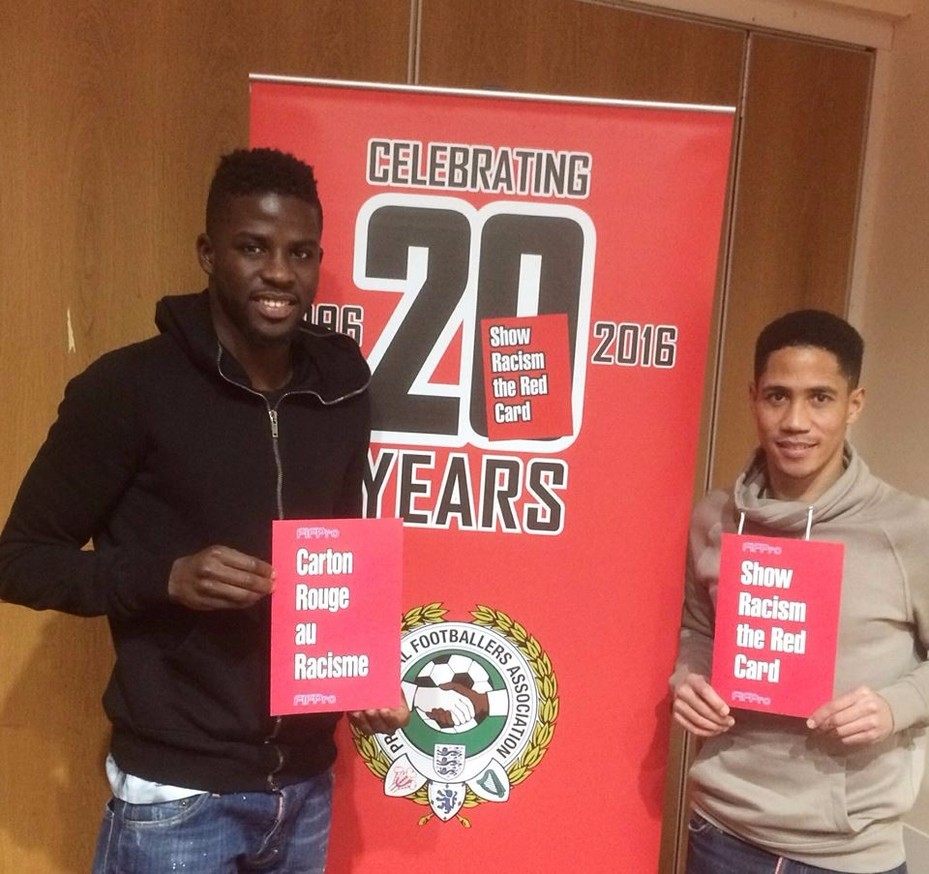 WORLD BOOK DAY 2nd MARCH
We invited the children to come into school dressed up as a character from a children's story book, poem or nursery rhyme on Thursday 2 February 2017. The staff did join too!
The children took part in activities to celebrate reading for pleasure such as D.E.A.R. (Drop Everything And Read), deciding what would be their desert island book. They were also able to show off their outfits during assembly. We caputured the days events on camera... see gallery below, (click once on picture for full view):

Well Done Hanima!
As part of a Christmas Card competition, children were invited to create their own designs, which would be judged by our Local MP Emma Lewell-Buck. The winning design was printed and distributed as Mrs Lewell-Buck's personal Christmas card.
We are extremely proud of our year 5 student Hanima Ahmed, who produced the winning design. She received a framed copy of her design and an IPad Mini.